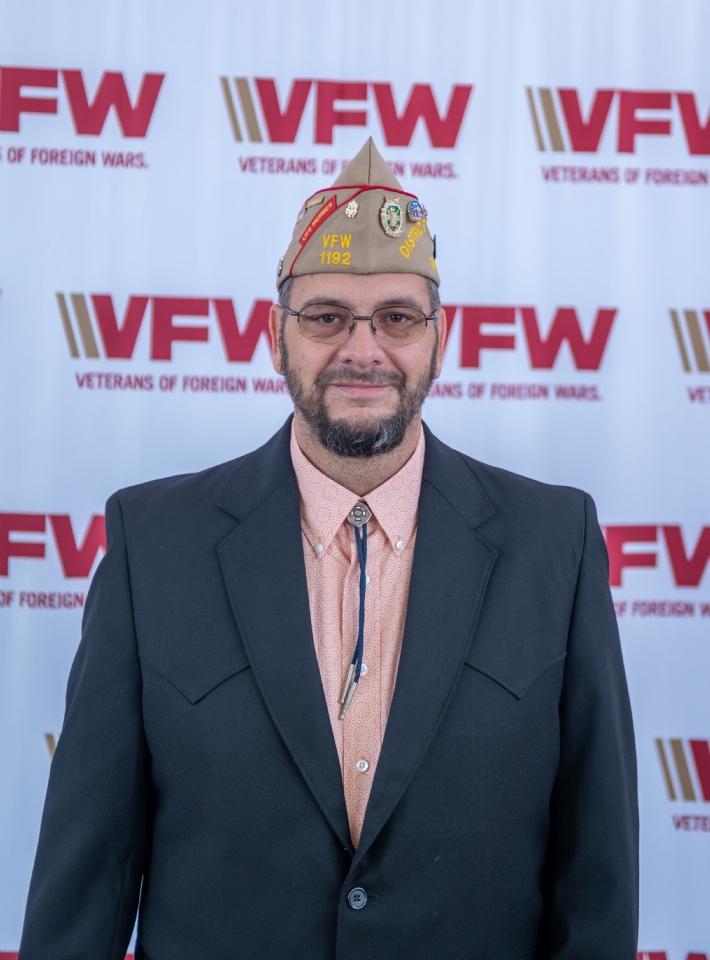 BIO
Jason Burns was elected State Chaplain of the Oklahoma Department of Oklahoma in June 17th, 2023 in Oklahoma City Ok.
Jason served in the U.S. Army From 1997-2004, earning his VFW eligibility serving in 3 tours in Bosnia and 2 tours in Iraq.
Jason joined the Veterans of Foreign Wars in 2005 Post 1192 in Duncan , Ok. In 2021 He was elected Post Commander of Post 1192 where he is still currently the Commander. In 2021 he was also elected District 14 Jr Vice Commander then in 2022 he was elected District 14 Commander. In 2023 he was elected District 14 QM. In 2022 and 2023 he was Appointed Sky Pilot for pup tent 16.
Jason has severed in several Elected and appointed positions at the Post, District and State Levels and is serving as your Oklahoma State Chaplain.
In 2012 Jason was ordained through New Life Church in Duncan Ok where he was the Veterans Chaplain and started Matthew 25:35 Ministries, where he traveled across the US feeding Homeless veterans. In 2014 he became the Veteran Chaplain at Eternal Life Church in Marlow Ok where he was also over all food operations and Veteran events. In 2017 Jason was ordain with Heritage of Faith Christian Center under the direction of Dr Jerry Savelle and founded Combat Veterans For Christ Ministries Inc. He has also served as Chaplain in various other Veteran Organizations.
He is a member of the Disabled American veterans, DAV Aux, Military Order of the Cooties, American Legion, National Order Of Trench Rats, Scottish American Military Society, AMVETS, Stephens County Honor Guard, Forty and Eight and the Veterans of Foreign Wars National Home, Oklahoma Veterans Council, Stephens County Veterans Council.
Jason resides in Comanche, Ok.